Phase 2 - Information Architecture (Sitemap)
Kickoff meeting Feb 8, 2022. Admin suite (light). Marked Active. Discovery Phase.
Project Summary
UBCO Parking site as first ADMFIN site to migrate to Admin Suite from CLF 7 Basic. Kickoff completed with Jeff Joyce on Feb 8, 2022 to review current website challenges, competitive analysis, roles and responsibilities, etc.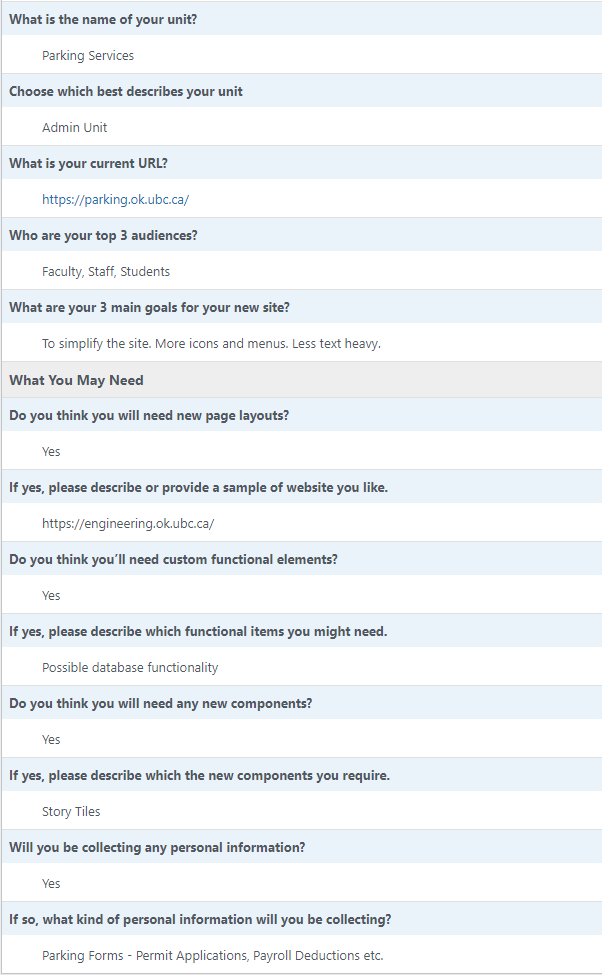 Touch Level: Light
Current Platform: WordPress (Okanagan)
Current URL: http://parking.ok.ubc.ca/
---
Project Window
Early-Feb 2022 - Launch date TBD
---
Ownership
Owner Group: ADMFIN
Site Owner: Unavailable
---
Media (screenshots, mockups, etc.)
No media uploaded...
---
Ticket Number: N/A
Project ID: 5013
---