Requested by: Steve Quilala
Status: Active
Change to something that already exists?
: No
Requires a new CMS Component?
: No
Requires New Functionality?
: Yes
Estimated Completion Date:
TBD
Description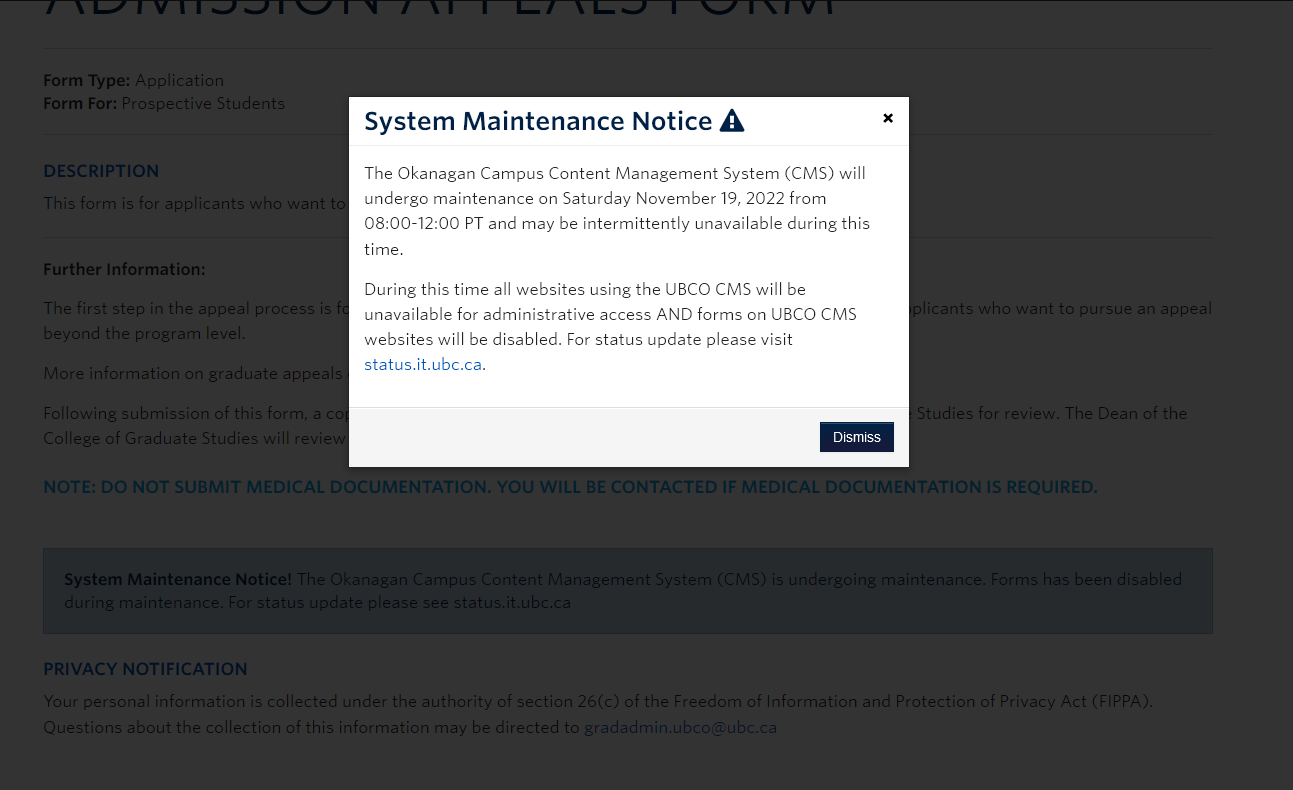 [ Update March 2022 – Development on hold. ]
[Update 10/21/2021 YY: work in progress. Will add a network admin setting screen for the messages. The message will have the required title and body field.]
Develop a WordPress widget box that will show up on UBCO CMS user dashboards that will display a general announcements list of plugins/changes/bug fixes/news etc in UBCO CMS.
---
Ticket Number: N/A
---
Media (Screenshots, etc.)
No media uploaded...