View live examples on the Demo Site >
Requirements
Buttons can be created within any Standard Editor component within the Faculty and Department theme.
Recommended Usage
Buttons are a common element in all websites. Use these to link to other pages within your site, or to other websites.
How to use this component
Highlight the words that you want to use as a button (#1 in the image below)
Add a hyperlink to the words you just selected (#2 in the image below)
Click on the hyperlinked words and click the Formats button, hover over Button Styles, and select the style of button you want to use (#3 in the image below)

NOTE: the Button Styles button will only work on hyperlinked text, it will not work if the text you are selecting is not linked.

Click Preview to often to test your content. Make edits as necessary.
Publish/Update when ready to go live.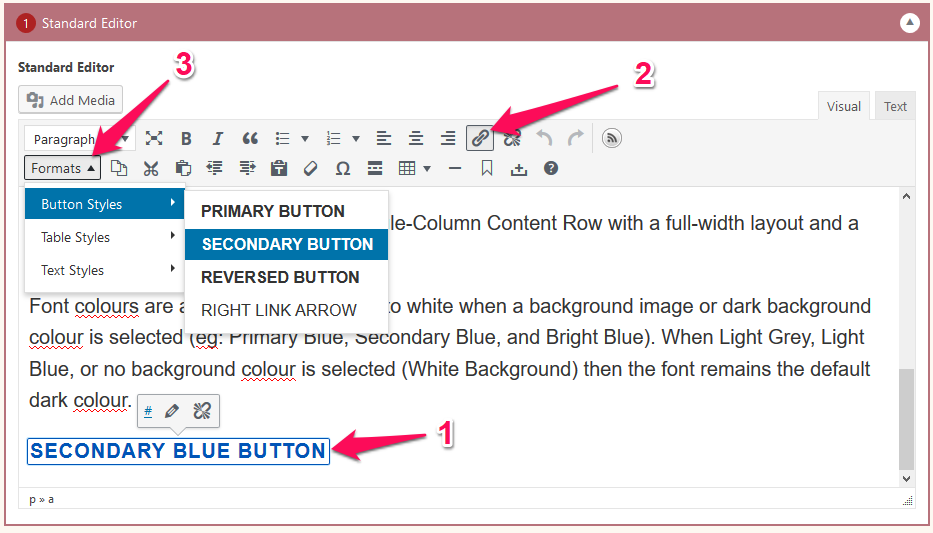 Do's and don'ts
Avoid using the words "Click Here", instead use something concise but descriptive.